Blog
This article today is not related to running or athlete or things we have mentioned in previous posts but it is necessary for people who use WordPress to work such like I do. Lately I get enough work for malware removal from WordPress sites. Usually new browsers warn us through google or some other service that the website is infected.
So today I will share with you the steps to follow to clean soil sites in less than 30 minutes.

The steps may vary or may not follow the same order. At least these are the ones that work to me:
The first thing I do is change all passwords both ftp as wp-admin
Plugin disable the cache if there is one and clear all cache stored. This is important because it can an infected file in the cache again infect the entire site.
Then I connect via FTP and see files sorted by date modified. Last changed often infected.
After deleting all files that are not infected WordPress, step wordpress review files that can not erase but have malicious code. I have found in different places, but the most common are: index.php , wp-config.php and wp-content / themes / nombre_de_tu_theme / functions.php . Here we must be careful to wipe only the malicious code. If you still do not have the latest version of WordPress , they expect to update !! If you already have the last can compare your files with the latest version of wordpress to see if there is something wrong.
They can use any of the free sites like http://sitecheck.sucuri.net/scanner/ for malicious code in files
If you do not inject php code files usually do in javascript files, the folder where you keep your files js is another good place to look.
Once disinfected just have to add our site to Google Webmaster tools if we have not yet. And once there, within the Diagnostics tab click on the link "mailintencionado software" for a new scan the site and permanently remove the warning message from google.
Film and athletics have had a pretty good relationship: running is an activity that promotes storytelling. These films are running always interesting is another matter.
Running does not require many rules, unlike other sports. A film set in the world of football, basketball and let alone in lesser – known technical sports like rock climbing or mountaineering, lost in explanations and for those unfamiliar with the sport it may not be easy to identify with the characters. But everyone understands the epic of the corridor, their drama or their struggle. Or simply he is able to identify with that character immediately, and almost always positive. This, of course, leaves a number of biopics sometimes unbearably sugary and few films that deserve the effort to hold a couple of hours in front of the screen (although Forrest Gump , Marathon Man or The Imitation Game are very good movies with runner, no are films about running). When playing with those budgets in favor and good scripts are used, however, the result is usually at least worthy moments and sometimes with the best cinema. Visit putlocker to enjoy the best quality of these films below.
Chariots of Fire (1981)
Since the release in 1981 of Hugh Hudson's film soundtrack Vangelis has become background noise popular racing and all athletic meet when you want to give a touch of emotion environment. Based on the true story of Eric Liddell and Harold Abrahams, it contains a good dose of history to overcome and some sentimentality as well as some of the best scenes of classical athletics filmed. Deserves many revisions.
2.Run for your life (2008)
If there is an important popular athletic event in the world, that is the New York marathon and this film, centered on the life of Fred Lebow reviews his history and much of the best moments. The reception of the film has ranged from enthusiasm among recreational athletes and relative indifference among the general public; Stock Photo and soundtrack, however, have not left anyone indifferent.
The Loneliness of the Long Distance Runner (1962, UK)
Tony Richardson adapted a story by Allan Sillitoe to create in this film one of the great classics of European cinema. The film is a very interesting fresco of the situation of the working class in England, with moments of social criticism away from dogmatism and speeches made. The interpretation of Tom Courtenay, memorable. If movie with a runner or runners it is, this is probably the most successful piece to be filmed.
Endurance (1999, US-Ethiopia)
No need to be an expert in athletics to recognize the best runner of all time, the Ethiopian Haile Gebrsselassie smiling. It is an early dramatized biography, directed by Bud Greenspan containing very good interviews and images of some of the best races of this athlete. Honestly, there are few things that deserve more worthwhile to observe the end of racing career and style of an athlete who alone does great sport.
Without Limits (1998, USA)
The name of Steve Prefontaine tells us little or nothing to Europeans. However, in his native Oregon and in general throughout the United States is a mythical figure like a rock star (what contributed to his early death at age 24). This is the second of two biopics (the first, 1997 is called "Prefontaine" and starring Jared Leto), and the best of them with Billy Crudup in the role of Pre and directed by Robert Towne. A must see, if only to know the athlete who managed to convince us for years of wear padded shoes, if possible with the Nike logo.
Let me live (2014, France-Spain)
Let me live DVD Kilian Jornet Kilian Jornet- blog
Kilian Jornet is much more than a mountain corridor: its rapid ascents are fully within the climbing difficulty. Besides being probably the best runner on nature of history (he has won in Europe and the United States all the 100 or more classic kilometers, with all world championships in mountain) is a nice guy and aware of his popularity and worth seeing in this second film of the series of Summits of my life, with impeccable Seb Montaz address. The downside of the documentary is that we know as just, and that what counts is still developing. Even so.
Saint Ralph Saint Ralph (2004, Canada)
Saint Ralph is a pure drama, something tear, with a history of overcoming included. Of course, we must recognize the good bill and training scenes as well as the setting to recreate the Boston Marathon 1954. That a teenager, with not much athletic talent, try to win that test in a short time to save from coma his mother is a budget that promises a TV movie with a moral. However, and obviating parts of the script, it is a more than good movie about running.
The thief (2010, Germany)
A prisoner spends the last days of his sentence for long distance training. Once free, reconciles their careers with bank robbery in helping you your ability as a runner. A somewhat pretentious moments, other fascinating, the film is an experiment, with everything we expect from European cinema (especially Central European), directed by Benjamin Heisenberg. It looks with delight, and provides for further debate in the style of old movie film studio.
The Jericho Mile (1979, USA)
Jericho Mile is a TV movie starring actor fashionable in those years, Peter Strauss, who, fortunately, was a more than competent athlete. Of course, that gives credibility and makes this story of social reintegration and abuse of power in a good movie about athletics: an internal Folsom Prison fight for a place on the US Olympic team, although social prejudices put it impossible. Directed by none other than Michael Mann
The last marathon (1986, USA)
Several reasons to recommend this film on a rainy afternoon popcorn couch and someone who likes the world of running. The first: good scenes of long distance races in nature (although in this respect the recent American documentaries about Badwater Krupicka or win by a landslide); the second is that of the few films that approach the scene veteran athletics. But the final is the presence of Bruce Dern, long distance runner himself and knows what he wants to tell through the character who embodies. Direct, Rob Nilsson, little has been known.
Some studies claim that listening to music improves performance runner up to 15%. It increases concentration and reduces the feeling of effort. It is the legal drug for athletes, even some authoritative voices say. Here we propose 10 vibrant-emotional themes that relate to the running and that you can help to be faster … or at least you have fun more. All of the following hits are mixed by dj hire melbourne, make them more interesting for you to listen.
The final countdown (Europe)
How many races have started with the chords of the famous Swedish group of metal embedded in our ears? Is the time to make us a place among thousands of arms and legs … and to verify that the clock is running. When Joey Tempest hairy composed 'The final countdown' little he could imagine that it would sell six million records … and it would sound in many sporting events.
Keep on running (Spencer Davis Group)
The classic of classics in the original version of Spencer Davis Group (1965). It may also be valid in any of its many versions. The Spanish group The Wild made his with the title 'Run Run'.The composer wrote and Jamaican singer Jackie Edwards. Nothing strange if we consider that in his country sprinters have left the likes of Usain Bolt.
Gonna fly now (Theme from Rocky)
One of the highlights of the history of cinema. Rocky Balboa gets to run and drags hundreds of improvised runners through the streets of Philadelphia, hailing him after the boxer speeding up the famous 72 steps to the Museum of Art and lift arms. His composer Bill Conti, won an Oscar for this hymn getting thrill. Gonna Fly Now (we'll fly now) with the 'Italian Stallion'. And by the way, we stick a few punches.
Another Brick in the Wall (Pink Floyd)
It is unavoidable. The curse of the marathoners. Experts put the wall at kilometer 32, but the truth is that it can appear before or after. Does not matter. Any time is good to listen to the album The Wall and the most representative song of the same. A rate of progressive rock, can we progress to recover miraculously …. or the wall becomes unbridgeable.
Highway To Hell (ACDC)
The Barcelona Marathon uses on the eve of starting signal for athletes aware of what lies ahead them. It sounds blaring over loudspeakers and invites take the highway to hell. And it is that running is like a satanic ritual. This emblematic theme of hard rock's most famous Australian band ever aging as well as people who practice running.
I ran (Flock of Seagulls)
The title says it all. But it is that the song conveys much more. Of which puts goosebumps if you appreciate good music. "I ran so far. I just ran. I ran all night and day, "reads the catchy chorus. Do you talk about a guy who does not stop training? No. The fault was a woman with whom the singer crossed the street. But what? A great song in the making.
Do not stop me now (Queen)
We feel a rush and we will stop, even without considering the consequences. What happened?Or we just encourage / the boy / girl we like or just heard this unforgettable song with the voice of a supersonic Freddie Mercury that feels like a rocket. If encouraged the socialist politician Miquel Iceta to score an bailoteo in full campaign, a real runner could lead to ecstasy.
Horse power (Chemical Brothers)
We do not forget lovers of electronic music. If this song does not come up, it is that they have a serious problem. The neigh of horses and the insistent message that tells you that you have a horse power should be more effective than any gel with caffeine. If you also consider yourself a thoroughbred, you must run at a gallop.
Let me out (Dover)
I could not miss a patriotic theme in this playlist, even sung in English. Let me out (let me out) it is what they think massed thousands of athletes in the moments prior to departure. Fed up heat, watching the clock, to greet the fellow … they want to hear the starting shot the hell out.And it seems that the fast pace of the song so requires.
Time is running out (Muse)
A great song that goes in crescendo, as it should pose a runner any career. From less to more, progressively. eye! If you want to make, do not listen to this song. Maybe if time is running out (time is running out) get nervous and not be able to stop the clock below the minutes that you had marked.
We live in the time when the sport on television is scarce or is based on mass sports: football, basketball, motoclismo, tennis … A time when we can not enjoy a variety of sports programming and in many cases , it is extremely poor.
However, the platform
YouTube offers a wide variety
of professional and amateur channels where content can visualize, with few ads, able to
buy youtube subscribers cheap
 and based on our preferences and sporting interests.
YouTube is the future of television.
Therefore, I would like to offer or to recommend some of the most interesting sports channels YouTube. Either because they are related to the running or simply because its content is varied, entertaining and educational . I hope you like, and I recomend some more. Here we go:
1. RUNNING TOTAL : we started talking about a channel that contains the programs that once were issued on television. Total Running has been one of the few channels running that have been offered and which aired on "Discovery Max"
The program is presented by sports journalist Rafa Vega and his beautiful companion, journalist Lolo García. In general, they talk about the basics that every good broker should know about the world of the running.
It is true that the program had certain commercial dyes, especially sponsored by Asics and DKV.But nevertheless it was a good issue and has several episodes available for free on YouTube I recommend seeing all corridor.
2. PITUFOLLOW : is the channel of a triathlete who is raising his adventures, experiences and several videoblogs which tracks the daily life of your workouts. This YouTuber is a normal guy, like you and me, capable of expressing the emotion of sport.
In this channel you will find mainly content triathlon. However, it is still very entertaining and I recommend that you take a look. Probably the most he can get commenting on each video to respond to your questions.
If you wonder how I met this channel is simple: this guy is also a blogger and Twitterer.Conventional form part of the TL twitter runners and triathletes, having thousands of followers in this network and its own blog.


3. YUUFIT : is a channel that I discovered that following began writing on the web who run these guys. In the corner you can find tips on nutrition, sports, health and fitness, many fitness. Theprogramming is varied and often go up weekly videos.
The most attractive is the closeness and enthusiasm with which presents each video. The guys who run the channel give a touch of humor whenever you can, use a blackboard to explain concepts, knowledge based on scientific studies. In general, they are great.
If you look for an entertaining and instructive channel pair, you probably interested in subscribing to them. In addition, you can expand the information by reading some of the magnificent articles they publish on its own website . He not wasted.
4. EXPLOSIVE POWER : is one of the most popular sports channels YouTube. With more than 200,000 subscribers, this young bodybuilder offers a varied and interesting content on key aspects of the world of sport, nutrition, strength …
What I like about this channel is that descriptions, offers an extensive bibliography proven everything is telling us in the video. That is, he does not tell lies or false myths . Basa videos on scientific expertise and mix with your own personal touch.
Its content is very good and publishes a video or two almost every week. Recently, there was another youtubers also drew his own book, which flew its first run. This channel seems great for athletes and host a very professional person. Recommended.


5. runtastic FITNESS : This channel is sponsored by the famous company Runtastic, which gives coverage to millions of runners in the world through its mobile app. The presenter is one of the coaches of the company. Post videos every week with a varied content on fitness, running, exercise routines , nutrition, etc.
The only drawback is that, of course, speaking in English. However, it is understood most of what explains nor is it necessary to understand too for what shows in the video. The important thing is to pay attention to its recommendations.
Editing and production of the videos are of high quality , addresses a very broad sports – related programming. In addition, as an incentive (had to say it ), the hostess is very beautiful and certainly worth signing up just to see this bellezón.
So far our selection of 5 YouTube channels for athletes. I hope you serve and help you enjoy it as "alternative programming" to which cast on television. These are some of the YouTube channels that I follow. Now I would like to ask you something: your opinion. I would like to know do you think of these channels? Do you seem entertaining, useful? Do you know any other interesting YouTube channel? What do we recommend? We would like to know your opinion.And if you liked the entry, remember to share with other brokers and subscribe to our website. Regards.
The second chapter of our series on athletics and its relationship with the film will focus on external tests, where we include the cross, the March, the marathon and running in general.
RELATIONSHIP BETWEEN THE CINEMA AND THE RUNNING
The very essence of the Athletics out of the tracks is more likely to serve as a basis for fictional films, since open spaces, running through the countryside or even large holdings in some popular careers give cause for many possible stories with high human component that have been used with more or less skill by filmmakers from around the world.
In this sense, most of the films tell stories of ordinary people to that running will change your life in every way. Run for them is a personal journey with each stride are approaching a certain objective or dreamed to get at the beginning of the sport.
We have also found some biographical titles of great athletes, but in this case a level much lower than the works of fiction that we have played.
In this section we have managed to find movies from around the world, fleeing the American monoculture which usually dominate the seventh art, which in this case has facilitated us know cultures and different countries through its characters and experiences. Much searching we have found even a tiny Spanish presence in the figure of the athlete Abel Antón.
Finally, for not marginalize any discipline, we have found a movie with an appreciable presence of race walking, which of course we have included in our selection.
The presentation of this group of films is going to be in three blocks, a few small inputs of March andcross and the main body in the form of passing milestones of a marathon, from worst to best, for films of this theme. As always, this classification is our personal opinion, which we value the merits of film and sports equally, rewarding those that get better to combine both factors. You can watch movies online free on  Movie4k.
March
Walk, don't run (Apartment for three 1966).
Comedy that has the honor of being the last film starring Cary Grant. It's about three people who are forced to share an apartment on the eve of the Olympic Games in Tokyo in 1964.
The film is a typical comedy of entanglement, but one of the three people will compete in the 50 km test running of the Olympic Games and its outcome unfolds during the competition, which occupies the last twenty minutes.
The athletic part is all a compendium of cliches about the March, from the own shame to acknowledge their sport by the Walker to the hilarious style of Cary Grant and Tim Hutton, who would be disqualifiedipso facto. But at least it's an attempt to speak of this discipline and deserves its place on our list.
Recommended for walkers and fans of Cary Grant and the high-flying comedies.
Cross
The loneliness of the long distance runner

(The loneliness of the bottom runner, 1962).
A young man of working-class Nottingham (United Kingdom) enters prison after stealing money from a bakery. In prison stands out for his athletic ability and that value serves to scale jobs.
Famous works of the 1960s that builds a wrenching and eloquent x-ray on a country that was undergoing a period of profound changes. Tom Courtenay, in his first major film role, performs a stunning tour de force to show his disenchantment with the discomfort he felt much of the youth of humble class for the established power.
Based on flashbacks we will know the past of the protagonists, while we see how the Athletics serves to advance. Without revealing them the outcome of the work, say that the race of the final against representatives of a private school trace a climax that will endure in our memory.
Highly recommended for fans of the classic film.
Marathon
Km 0: Run Fatboy Run (Background, 2007 Runner).
A young man leaves planted his fiancée on their wedding day. She remakes her life with another man, fond of marathons. Her ex-boyfriend decides to run a marathon to reconquer it.
Simple and vulgar comedy directed by David Schwimmer, Ross in the series Friends, which barely exceeds the slat of dignity with a succession of unfortunate tics. We are aware that not only the seriousness brings brilliance to the ability to work, but the story there is no where to take it and is seized as a boat life to an argument peppered with coarse humor.
We are witnessing the training and progression of the actor, mostly in comedy, and at the end we are seeing some images set in the marathon of London, one of the most famous of the European continent.The allegedly dramatic ending is more predictable than the medals of a synchronized swimming competition.
Recommended for rogues of all kinds and consumers of British comedies.
Michael Andropolis is a wretched man, without a job and on the verge of divorcing his wife. Run will be his lifeline.
Athletically passable film but has edged a few unbearable melodramatic. It may be because the work is ancient, especially on social issues, but it is difficult to endure. At the end you will see multiple images of the 1976 Montreal Olympics. The end is so naive, but cinema is allowed such luxuries. It is interesting to see how while the rest of facets Michael fails and sees no outputs, the Athletics becomes an indispensable tool for their survival.
The sport is rather disappointing because of the low cost of the film. We almost always see Michael Douglas running only at levels long and endless, the trials of Boston hardly see anything of the race and its Olympic participation is quite laughable. Interestingly, nowhere mentions their brands or times which makes, what is total anathema to any runner that boasts.
Recommended for seasoned marathon runners and fans of Michael Douglas.
Docudrama that tells the life of the Ethiopian runner Haile Gebrselassie.
A myth as Gebrselassie had to have their space in this ranking, although the film dates back to 1999 and only covers his hits in the middle distance. Its later glory in the marathon could accommodate a second part.
This time talked a co-production of americana-inglesa – German and takes back the signing of Disney. The film is a fiction in which Haile is will be performed by itself after you start with his several testimonies.Subsequently described his life from childhood to adulthood, when you harvest some of its most significant sporting achievements. There is time for everything, to continue their training and also to meet his family, see how meets his wife… The harsh conditions of life of his country, Ethiopia, is reflected in several raw images and the Athletics will be the vehicle of escape for the good of Haile.
Athletically, the film is much better, with many planes of Gebrselassie running down the Ethiopian plateau or initiating is young in the marathon of Addis Ababa, where it ends above the post 90, and above all, by the images of its 10,000 in Atlanta'96, where we see enough times to Abel Antón and more fleetingly Carlos de la Torre and Alejandro Gómez , the other two finalists in Spanish.
In our opinion, the film is somewhat disappointing because having a great history between hands fails to excite the viewer and because you want to make a work of fiction by making them interpret and forcing situations to Haile and his family.
Recommended for mocking fans of Gebrselassie.
Km 15: Atletu (The Athlete) (athlete, 2009).
Biography on Abebe Bikila, Ethiopian athlete who won two gold medals in the Olympic Games of Rome and Tokyo Marathon test.
Film Ethiopian over one of the great myths of the Athletics of all time which, however, click on bone to waste a material of similar caliber. Its main handicap lies in that has a bad rhythm that makes it enormously difficult to attention and in addition also manages to convey big emotions to the Viewer, not even when a crash truncated his career.
On the other side of the scale are the archive footage of the two marathons in which Bikila not only won, but that became the heart of the people with a few triumphs that served to put Ethiopia at the map. As it says in the credits: "500,000 Italian soldiers conquered Ethiopia. And an Ethiopian soldier just conquered Rome".
Recommended for students of athletics and fans of Abebe Bikila.
Km 20: Marathon Man (1976).
A student that likes to run to do a marathon someday finds himself involved in a murky case that his life will be danger.
Impressive film in which one intrigue sticky and even harrowing, with several memorable scenes, will keep us subjugated in the sofa. Account with a Dustin Hofmann in State of grace, when I was in the crest of the wave, who like run through Manhattan to meet one day his dream: running a marathon.
But the protagonist of the film soon finds himself embroiled in a thriller of Championship, whose ingredients will not disappoint fans of the genre, although it must be recognized that athletics has little prominence. However, we consider that viewing is essential to spend two hours glued to the screen, and we can at least see run to Dustin before and after stress.
A must for lovers of cinema.
Km 30: Saint Ralph (2005)
A kid having his mother in a coma decides to run in the Boston Marathon thinking that a miracle will cure it.
Canadian work whose greatest merit lies in touching a sensitive issue but go along the path of bitterness.We follow the adventures of a kid who wants her mother to heal itself and so builds a speech full of faith and hope with the Athletics as a means of escape. He is innocent, Yes; is naive, too; and somewhat predictable, but get that we esbocemos more than one smile.
As in every story, the sports part is to be regarded a most condescending perspective. Logically, it is difficult to think that a 14-year-old boy to compete at high level in a marathon, but the film is so well made that race scenes manage to make it plausible.
Your workouts are adequately its progression, with the usual mishaps in this case, leading to the final climax of the 1954 Boston Marathon.
It is recommended to activate chip of children. Please see family.
Km 25: Der Räuber (The Robber) (The thief, 2010)
A young Austrian, prisoner by robbing a Bank, leaves prison and continues removing in the same places.His athleticism allows you to escape from the authorities.
Curious story that, despite the fact that it has certain narrative crash, still with enough interest since leaving the usual channels. This time we talk about a European film, where looks and silences become a relevant importance to publicize details of the protagonists.
Based on a true story (the Austrian Johann Kastenberger), the film has a couple of worthy and well determined action scenes in which the main actor uses his intelligence and its physical background to flee permanently.
Kastenberger was a great marathon, being first classified national in 1985 with a Vienna Marathon marks below 2 hours and 20 minutes and that still holds the record for the marathon (with 1,800 meters of altitude) Kainach mountain with 3:19 hours. The actor who plays it runs with a style more than worthy and we have enough scenes both competition and training.
Recommended for fans of a different film.
Cho-Won is a young man of 20 years after being diagnosed with autism five years is training in small local competitions for one day fulfill his dream: running a marathon.
Based on a real work that builds an exciting speech of self-improvement. Mother and son come together in an argument with air of complaint social and together seek by all means to overcome all the obstacles encountered in its path.
The marathon of Chuncheon where occurs the final race is the second most important of South Korea and film perfectly reflects its environment, where our hero manages to get three hours with a great brand: 2:57. His style is unorthodox, but oozes emotion to every Stride and see him overcome difficulties put goose bumps.
Recommended for those who think that impossible is not a word in their vocabulary.
Km 40: Marathon (The Marathon, 2012)
Four friends a workshop owners decide to run the marathon in Rotterdam to prevent the closure of your business. They have bet with a businessman that all manage to finish it. If not so, they will lose it.
Original Dutch work that reminds at times stories type Full Monty, which describes the self-improvement of four people who do not have precisely natural skills to succeed in athletics. After a correct presentation of the facts, the film goes with enough skill in the classic codes of this sport, at the same time that we will learn the life of each of the main characters dramas.
Athletically, it is the film that best represents the anonymous and popular runner who runs marathons for a desire for self-improvement, with shocking images of the Rotterdam Marathon. In this case the brand does not matter, but only to finish and beat a personal challenge, and in this sense many runners are going to feel fully identified with the experiences of our four protagonists. We confess to you that it has been a real surprise to find this film.
After attending a rather comical sight, the end surprises and disturbs. It gives a patina of bitterness that can be difficult to digest, but worth watching. Can be found where all you can imagine in their original language and with English subtitles.
Recommended for anyone who has run a marathon or think about making it someday.
Km 42,195: The Games (The value test, 1970).
Four runners are prepared in different places of the world to the Olympic Marathon in Rome: an English milkman of class falls with a trainer despot; a posh American of affluent family; a semiretirado Czech military forced to run for the glory of his regime; and an Australian aborigine who seeks out of misery in the hands of a corrupt gambler. The four are four shapes and four different environments to tackle the Olympic appointment.
Based on a famous novel by Hugh Atchinson, film has a great cast (Michael Crawford, Charles Aznavour, Ryan O'Neal) and to jump from one story to another keeps the viewer's attention continuously, with just interactions between four athletes during the training phase, leading to the climax of the marathon in Rome, filmed in the original scenarios.
The marathon is really exciting, with many vicissitudes and career choices and a surprising ending, which makes it undoubtedly worthy of our place of honour in the list, as the sportiest of all, in addition to having a high cinematographic level.
Anecdotally, it is worth noting the presence of Rafer Johnson, winner of the Decathlon at the 1960 Rome Olympics as television commentator for the test.
Recommended for all athletics and lovers of good cinema in equal parts.
Now that you have already finished our journey by athletics and film, we can affirm that they are two ingredients that go with a fairly high skill level. We have seen athletes faced with the challenge of his life, in solitude or in a group, and the asphalt has led them to the limit of its possibilities. Also we have seen the epic which submits to this sport, a method like any other so that it will change your life.
I am passionate about and I enjoy running with weights. Can I gain muscle and keep running at a high level? Or do I have a decantarme ?. I am convinced that many of you do the same questions.
After several years, I keep hearing and reading many blogs that is not compatible to both sports at a high level. The lovers running often say they do many weights with high loads increases muscle mass and body weight and changes the cell structure, decreasing the yield. Instead, the fitness freaks say that running in excess harms them because they burn too much muscle. These theories are true, but it does not mean we can not maintain a balance to enjoy both. Here you have the keys to have good muscle mass and be a good runner .
Make six meals . Add more slowly absorbed carbohydrates during the day and more protein at night. If you carry out a minimum of eight weekly sessions between the two sports you will need a greater amount of energy.
Forbidden to run on the days we train legs. If you carry out good sets of squats or deadlifts, and you will know why I say this. We will have our tired muscles and can cause some unnecessary injury.
Weights-break-eat-run . This is the necessary sequence to optimize our performance. Start training gyms, rest for a minimum of 20 minutes, eat fast absorbing carbohydrates or even a small amount of protein and continue training career.
Two race days with intervals . Those who run and do weights have the "bad habit" of always shoot the same distances at the same intensities. That is a serious mistake. The intervallic methods recruit fibers faster, burn more fat and will improve your endurance and strength.
Not perform static stretches until training is complete . Although there is extensive scientific debate on this issue, I recommend doing ballistic or dynamic stretching before and during activities and only static on days that do not wetrain or at the end of training.
Pay attention to warnings . Our body is very wise and when there is discomfort indicates that there is a problem. Muscular overload, starting soft tissue swelling, fatigue, etc. If you do not know what kind of trouble you have, the best medicine is to stop in time.
With these guidelines you can reach you to become good runners with good muscle mass. Do not renounce the weights.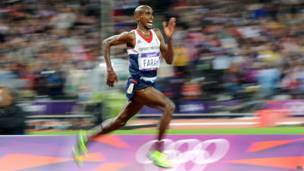 What is the difference between a gold and silver between reaching the title and just touch him? An improvement as small as 0.5% yield is what can separate the glory of being left at the gates.
To achieve the maximum performance, elite athlete can appeal to a number of resources without crossing the line of illegality, it's using intelimax brain supplement. They are called ergogenic aids range from having a good training and recovery plan to supplement intake and licit substances.
There are also devices that allow the athlete to improve their lung capacity, transport oxygen through your body and recovery.
Many of these techniques are widely accepted and are as simple as eating a balanced diet or soak in a tub with ice after physical work. Others tend to be more controversial, and some specialists warn that at any time can be banned.
Cocktail supplements
Each morning, before breakfast, Fran Medina, Spanish professional cyclist of 20 years, a cocktail of multivitamins taken. "Normally usually folic acid, iron and vitamin C, which helps you to abosorción around the multivitamin. I can also take vitamin B6 and B12, which is interesting for oxidative stress," explains the BBC.
After training two to four hours, Fran await more branched supplements that will help in rebuilding the muscle amino acids.
"This is the basis supplementation. Then, during the season I usually take L-Arginine, which helps the cell against oxidative stress," said the cyclist. "This is practically the only thing I take vitamin".
There are a variety of supplements that improve performance. "It may be from bovine colostrum, for its protein and nutritional content, to caffeine, sodium bicarbonate and nicotine, although the latter is under observation by the World Anti-Doping Agency, due to its activating effects," explains the BBC Dr. Mikel Zabala, professor at the Faculty of Sports Science of the University of Granada in Spain.
Zabala said that while nicotine and caffeine help the athlete is more alert, other substances, such as hidroxilmetabutilato, used to work muscle strength.
A successful supplement among athletes is creatine, according to the journal Nature , it contributes to the production of cellular energy during exercise. Beet juice is another constant in the athlete 's diet because it helps increase levels of nitric oxide in the body and in the case of nadadores- can decrease the number of breaths to take in competitions short distances.
Sleeping more than 3,000 meters high
One method that seems to be booming among professional athletes are called "hypoxic training", whether natural or artificial.
This is nothing but adapt the body to perform in a hostile environment, such as you would find more than 2,200 meters above sea level.
"Training in hypoxia is widely used in endurance sports, where oxygen transport is very important," says Zabala.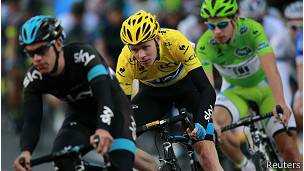 Natural hypoxia requires the athlete to get into a training center altitude and stay there for certain specific periods for the body training with less oxygen.Meanwhile, the artificial can be done in tents at sea level, where the athlete can sleep in an environment that simulates the 4,000 meters high or making intermittent exercise in simulated altitudes up to 6,000 meters.
"There are athletes who spend between about 12 and 14 hours a day in hypoxia" he explained to BBC World Dr. Victoria Pons, the department of nutrition and physiology of the High Performance Centre in Barcelona, ​​Spain. "Although not everyone will benefit from increase hemoglobin and improve oxygen transport."
More and more professional athletes sent to install these cameras in their homes or hypoxia beds around US $ 2,000 and US $ 5,000. The British athlete Mo Farah, double Olympic champion, slept, according to the British press in hypoxic chambers as part of their preparation for the Olympics London 2012 British GP motorcycle rider Cal Crutchlow also uses these cameras.
However, Pons doctor recommends it done under medical supervision.
"You can not put 3,000 meters away, you're making a gradual rise and you must have a doctor's supervision and watch you wake up well, you do not have sleep disorders, headache or a series of symptoms that indicate you is hurting ".
Fran Medina has not tested hypoxia chambers, but has spent time in high altitude training centers. "It is certainly not an incredible performance improvement, but when you're competing at the highest level, it shows. It shows you have a small point, that when you squeeze that extra".
The artificial hypoxia is not without controversy. Some countries have called for doping to be considered and in others, as in Italy, is prohibited.
Your body -200
While exponentiate training is key to the athlete, recovery is all the more important.The athlete should recover quickly and effectively before resubmitting the body to the limit as possible.
For this purpose, exposures to cold or cryotherapy usually come well to avoid problems of inflammation and bruises, and to accelerate the recovery process through vasoconstriction.
There are several ways, from putting ice in a tub or container to be exposed to cold chambers with liquid nitrogen that reach temperatures of between -180 and -200.
"This is good to improve performance, because everything that helps recovery, help you be better prepared to workout the next day and assimilate better," explains Dr. Zabala.
Famous athletes like the cyclist Alejandro Valverde and footballer Franck Ribery, have been subjected to these therapies extreme cold. And recently he broke the news that the Portuguese footballer Cristiano Ronaldo installed one of these cameras cryotherapy at home.
However, experts recommend being very cautious when using them. "You do not know how to respond to the brain or if your heart is sensitive and makes fibrillation," says Victoria Pons. "But some countries are using this method to improve the adaptation and performance."
Cold cameras, priced around US $ 60,000, is one of the options that the cyclist Fran Medina says not having tried. But in general, it believes that ergonomic aids are essential to improve performance.
You survive a season without this aid? "I would hold, but a lot more would have to hold his recovery and then could no longer do so intense workouts … everything is a morass that ultimately would make my performance was 90%."
The difference between a podium and the rest.